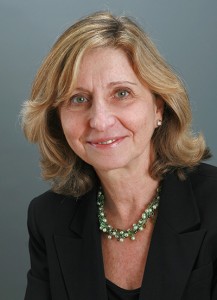 Claudia Lach is an OD consultant, trainer, facilitator, and coach. Since founding her private practice in 2000, she has been working with individuals, teams, organizations and networks to identify and generate change to achieve desired outcomes. Her work focuses on leadership development, diversity and inclusion, strategic planning, conflict resolution, and teamwork. She partners with clients to create effective work environments based on respect, trust, and commitment where members think strategically and demonstrate high levels of motivation. As an expert in intercultural awareness/communication, she is skillful at exploring topics and creating action plans around issues of diversity and inclusion.
Prior to her consulting work, Claudia was Assistant Dean of Administration and Student Services of the International Business School at Brandeis University. Currently she works with a variety of organizations in the fields of health care, education, social services, community organizing, community development, philanthropy, finance and consulting services. Since 2007, she has been an independent contractor for Korn Ferry working in their Emerging Leadership Development Program, a comprehensive training and coaching program that supports the career development of minority managers and senior managers.
Claudia is a trained mediator with experience in court mediation, also trained in Future Search and the Art of Transformational Consulting. She is certified to administer the Myers-Briggs Type Indicator (MBTI) and received her coaching certification training from Invite Change. As an adjunct faculty member at Boston University School of Management and Boston University School of Public Health from 2010 to 2017, she taught the Dynamics of Leading Organizations and Organizational Behavior in Health Care.